Telenor is a well-known multinational company based headquarter at Fornebu in Bærum, Norway very near to OSLO. The company performing its operation worldwide as it's the world's largest telecommunication company mainly focused on Scandinavia and Asia.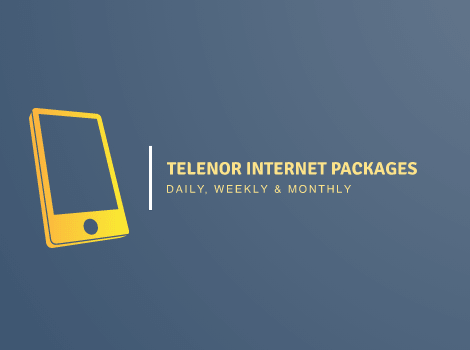 Telenor was the owner of the network in 9 countries across the globe, In four Nordic countries, It has TV distribution and extensive broadband operations. In 1855 Telenor start as a Telegraph service named that time was "Telegrafverket". In 1848 the first Telegraph was used between Royal Norwegian Navy departments and later on the Parliament of Norway planned to start the operations of Telegraph throughout the country in 1852.
In the year 1867 Cable Connections were launched in Denmark and Great Britain in 1869, and at that time the way of contact is Telegraph but after the opening of Cable and Connections, the electronic telegraph became the most powerful and rapid way of communication for merchants, at that time they use electronic telegraph between different city locations.
With the rapidly progressed and the response of the electric telegraph later on in 1980 to 1985 the very first steps were made to digitalize the telephone system. In the year of 1966, Televerket opened its first Manual Mobile System, Norway was the first company to hold an automatic mobile system. In 1993 the first GSM system was launched and fully operated with the third-generation company in 2004. As time passes the firm achieves every global technological stage, that's why Telenor has a rich history.
Currently, Telenor provides 3G,4G, and 5G high-speed services across nine countries these countries are listed below along their brand name under the specific country boundaries.
Norway
Pakistan
Denmark
Sweden
Malaysia
Myanmar
Thailand
Bangladesh
Finland
Telenor Internet Packages
Mostly used bundles are summarized below with the proper list ahead like Daily, Weekly, and Monthly affordable packs.
Telenor Daily Internet Packages
The best thing for Telenor users is that they provide them with the Facebook Flex which is completely free for24 hours, which was one of the most eye-catching and beneficial programs for all prepaid and postpaid customers with the joint co-operation with Facebook. Social Media websites are used by millions of people, and people use them for personal experience and also for business purposes, through social media platforms it is very easy to attract customers to your business or if you were running an E-Commerce store or Website social media platforms helps you a lot. It also knows always introduced the helping and beneficial offers for its customers so if you were a regular customer of the company you can free use Facebook without any subscriptions. [wptb id=1026]
It's not mean that just only Facebook is free for use, but they also offer other social media apps almost free for use, for example, you can use free Facebook, Telenor WhatsApp Package, Twitter, and other social media applications just on RS 1 for one day. [wptb id=1028]
The company offers many reasonable and affordable packs for daily use, we mentioned below.
Video Bundle Offer
Daily Light 4 Package
Raat Din 3G, 4G Package
4G Daily Day Time Unlimited Package
You can also get updates about: Ufone Internet Packages
Telenor Weekly Internet Package
Telenor introduced various types of affordable Telenor Weekly Internet Package for the people. You can choose the best package for yourself as the company offers different prices and data bundles for 7 days. [wptb id=1030]
It always offers the best of best packages for its regular customers with fast speed and low prices. You can subscribe to the "Telenor Djuice Weekly Messaging Bundle" just in RS. 10 and receive 100 MBs data long with 1200 SMS.
Telenor Haftawar Chappar Phaar Package is also the best bundle for all students or even household people. Through this bundle, you will get 2000 on-net minutes and 70 MBs of internet data and the subscription charge for the package is just RS. 75.
[wptb id=1031]
The amazing Telenor bundles for 7 days are listed below.
Djuice Weekly Messaging Bundle
Haftawar Chappar Phaar Package
4G Weekly Package
4G Weekly Unlimited Day Time Package
7 Day Mini Budget Package
Haftawar Sahulat Package
4G Weekly Super Offer
Mehran Internet Offer
4G Weekly Ultra
Easy Card Weekly Package
Telenor 7 Day Mini Budget Package is also for all those people who need all in all services at low prices. This package allows its subscribers to avail of sending free SMS service along with 50 MBs of mobile data for the whole week.
[wptb id=1033]
Telenor Monthly Internet Packages
Those customers how to want to subscribe internet for the whole month, for these people company make some of the very cheap and best bundles. Telenor monthly internet package, you can feel free and relax because it's cheap and you can talk with your loved ones every day for the complete month with these affordable net bundles.[wptb id=1035]
The company offers several bundles for 30 days with different data and speeds. Every monthly pack has its own details according to its reliable users. Through Telenor 3G, 4G fast net services the company offers several affordable bundles.
[wptb id=1037]
Some are the most famous packages are listed below. Telenor Sim Lagao Offer provides non-stop 10000 free MBs, 3000 On-Net minutes for 30 days, and what you would have to do is just put your sim.
[wptb id=1039]
Telenor Others Internet Packages
Many affordable bundles are offered by the company for instance 3 days, 2 days 4G net packs. Telenor Free 2 GB Offer, this special package contains 2 GB of free high-speed internet for new users. Many other best Telenor Net Packages are listed below. [wptb id=1078]
Check all these offers and must give your feedback below in comments, that how would you get the benefits from them. Also, check more deals here. [wptb id=1082]