Are you searching out for the Best Courier Service Providers in Pakistan? If yes! then keep reading carefully this article. In old times there are a lot of barriers to sending a message or something from one place to another. Before the invention of the wheel, the people of that era used to send messages through man by foot.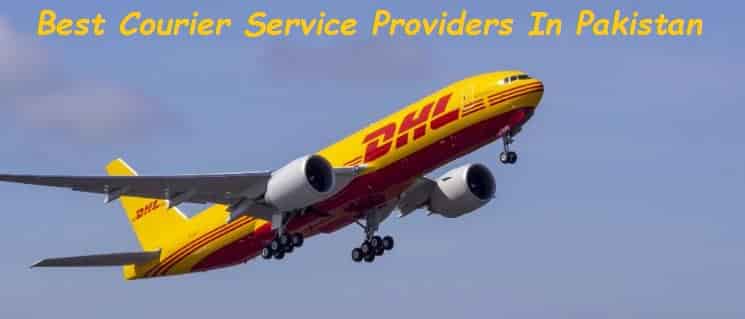 That was a very hard time, just imagine that era, if someone needs to deliver some information to the far place, they request some other person to go there on foot. This procedure defiantly takes much time and energy, which may cause the slow service and it is the possibility that you send text for which thing or works it would be much delay and late even though that time your work is also done.
With the passage of time, humans invent other ways too for sending things or massage to another place. People use Pigeons or homing pigeons also used horses with riders for sending texts or things. This was the time without technology or invention.
Now, these days life became very easy with different types of amazing Courier Services. Now people just even sitting at their home and want to buy something from the other corner of the world, they just order and pay, within the specific time they receive their parcels at their doorsteps. Now people even doing business just from their home, they sell and buy things while just staying their home just because of this runner assistance.
Courier is actually a service from any company where company take thing or massage from someone and delivers to other person or place with the certain time period and price. There are various delivery companies in the world but here we were just going to talk about Best Courier Service Providers In Pakistan. If you really searching for the best Courier providers in Pakistan, then just check the complete list here.
Best Courier Service Providers In Pakistan
In the boundaries of Pakistan, there were so many companies working inside and internationally. Different delivery service providers have various procedures, rates, and duration periods of delivery. Here we going to discuss only cheap and best delivery services in Pakistan.
TCS
Leopards Courier
DHL
PIA SpeedeX
M&P
DCS
PCL
APX
TCS
I have in mind as a purpose to deliver things fast and cheap that's way, I do not control myself to mention TCS at the top of the list. TCS is founded in the year of 1983 by a respected flights engineer in PIA (Pakistan International Airlines) name Khalid Nawaz Awan. The TCS head office was based in the big city of Karachi Pakistan. TCS stands for "Tranzum Courier Services". TCS deals with all basic and advanced facilities like best shipping, cargo, tracking shipment, and more. The company straight ran on the path of success day by day and became the biggest carrier company in Pakistan.
Leopards Courier
Leopards Courier is one of the best shipping or delivery companies, well known for its fast and reliable solution. Leopards the best shipping and the logistic firm offers its customers to book any shipment and get it delivered on the next day, if we would say that Leopards is the top overnight shipping enterprise of Pakistan then its not wrong. If you want to send your documents from one place to another then the procedure is simple just visit any of the nearest offices of the Leopards Courier, book your shipment there, and pay the suitable charges for the shipment and within the specific period of time, your order would be delivered on the certain place. Leopards offer the best overnight services, cash-on-delivery services, and Leopards Tracking.
Read: Leopards Tracking
DHL
DHL is one of the top best logistics company is operating in the country. DHL is an International carrier and mail service provider company. DHL is actually the diversion of the top german company named Deutsche Post. Every year the organization sends billions of parcels around the globe. DHL removes the distance barriers by its fast and reliable services worldwide. DHL the establishment of fast logistics, offers fine prices rates, here you can add multiple tracking numbers, cheap freight shipping charges you can book orders or any kind of inquiry also online on DHL online solution platforms. Since 1982 DHL perform operations in Pakistan. DHL head office is in Islamabad.
PIA SpeedeX
PIA SpeedeX is offering many of its own local or domestic amenities in Pakistan. PIA's (Pakistan International Airlines) runner service slogan is speed, reliability, and affordability. PIA SpeedeX is offering fast cargo assistance at your doorsteps in various shapes like you can send documents and all types of parcels at reasonable prices. PIA SpeedeX offers flexible rates and services, you can choose any of the top deals offered by the company which relate to your requirements. Some of the top cargo services by PIA Speedex are mentioned below.
Same day speed
Overnight speed
Second-day speed
Seasonal products delivery
If you need PIA Cargo Service here we mentioned available contact information about the venture.
By Call
You can call to get an inquiry or order your shipments to SpeedEx by direct call according to your city. UAN No: 021-111-779-779
By Address
Behind The PIA Training Center,
Old Karachi Airport,
Karachi – 75200, Pakistan
M&P
M&P the local logistics agency comes into existence in 1986, one of the cheapest and affordable service providers in the country. M&P official stands for Muller and Phipps which is the largest cargo national and international service offering corporations working in Pakistan. Muller and Phipps have at least 500 authorized offices in the country more than 1370 service locations. M&P Courier Logistics services have their own aircraft, bikes, vans, and many employees for delivering fast packages. You can visit their official website of M&P to avail yourself of affordable domestic and international cargo and delivery services.
DCS
DCS is one of the top ever domestic and International courier services offering very affordable and cheap cargo and shipping charges to its reliable customers. DCS is the name of trust and reliability in the field of delivery packages. DCS stands for Deltex Courrier Services. The corporation deals with the best fight charges, Air cargo solutions, Parcel delivery facilities, and more. DCS is also known because of its fast logistic solutions corporation. In Pakistan DCS performing its operations in at least all cities of Pakistan and Internaipnaly also. If you want to visit then must visit the Deltex Corrier Services website.
PCL
PCL is a new but reliable and dynamic in aims, they come into the field with the commitment to provide quality and reliability. PCL stands for Paradise Courier & Logistics is USA overseas buyers solutions, PCL says that you buy things in the USA and we would deliver your purchases at your doorsteps in the country. PCL is doing its finest to send parcels and shipments in Pakistan also outside Pakistan. PCL is working under its parent company PBD, which have very strong experience in the field, as PBD is working for over 60 year and doing services like parcels, newspapers, magazines, books, etc. If you want updates and need to contact PCL then just visit PCL.
Also Read: Best Broadband Providers In Pakistan
APX
APX stands for Asian Pacific Express is a fast delivery corporation founded in 1990. APX performing its affordable cargo and shipping facility to the UK, USA, Dubai, and even every part of the world. Apx proudly does its best with its world-class level staff and cargo equipment. APX's speciality is to provide detailed proof of your order delivery at the specified doorstep. If you want to know more about the corporation, the APX official website is for customers within the boundaries of Pakistan.
Other Best Courier Service Providers In Pakistan
FedEx Express
Pakistan Post
BlueEx
Bykea
Call Courier
Cheety
Costa Logistics
Delivery 360
Express Courier Link
Forrun
Ishfaq Movers
Kangaroo.pk
Rapid Movers
Zanbeel Logistics